AUSTRALIA and TASMANIA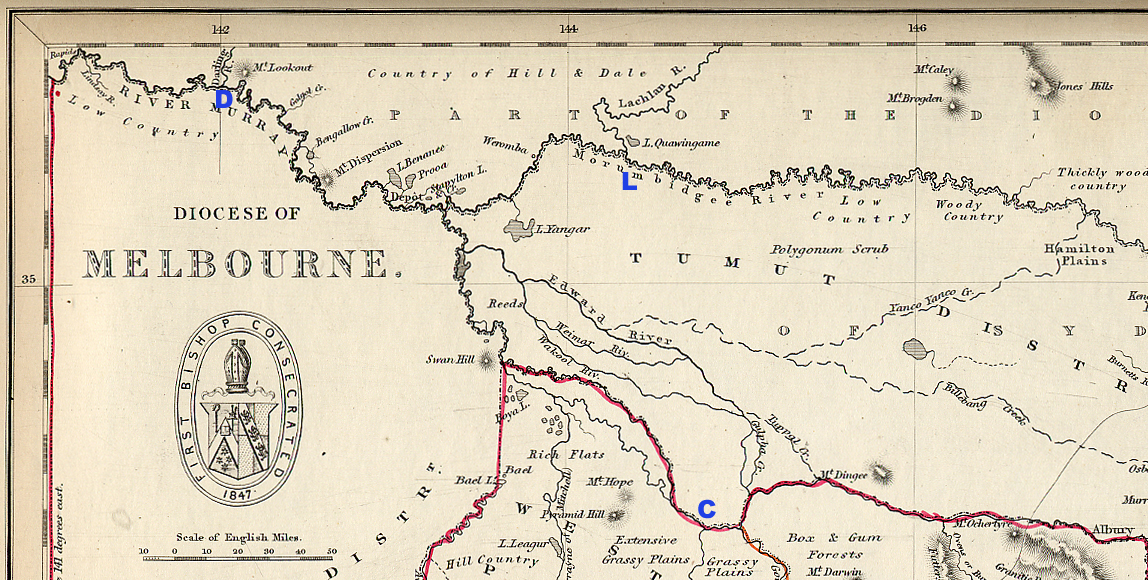 Part of a map of the Diocese of Melbourne, designed and engraved by J. Archer,
published in The Colonial Church Atlas, 3rd edition, London 1850

This segment stretches from the Adelaide/Melbourne border to Albury.
The Lachlan/Murrumbidgee confluence is marked L.
The Campaspe/Murray confluence is marked C.
The Darling/Murray confluence is marked D.


On 13 June 1851 Mereweather was examining a map of the country which the Bishop of Sydney had allotted to him for his pastoral labours: "I find that between the Adelaide boundary westward, to Albury, eastward, there are six degrees of longitude; and from the Murray, at the junction of the Campaspie, south, to the Murrumbidgee, at the junction of the Lachlan, north, there intervenes a degree and a half of latitude. My district, then, is comprised between 141º and 147º east longitude, and between about 34º and 36º south latitude. All this vast country lies in the interior, at the back of the colony of Port Phillip, or Australia Felix." (Diary, p. 105)

Click here for more information about The Colonial Church Atlas and for complete maps of the dioceses of Melbourne, Tasmania and Sydney as well as of the diocese of Gibraltar (comprising the Mediterranean).

For information on the Murray-Murrumbidgee-Darling river system, see Max Colwell, The Big Rivers, Rigby Ltd, Adelaide, 1978, with illustrations by Peter Finch.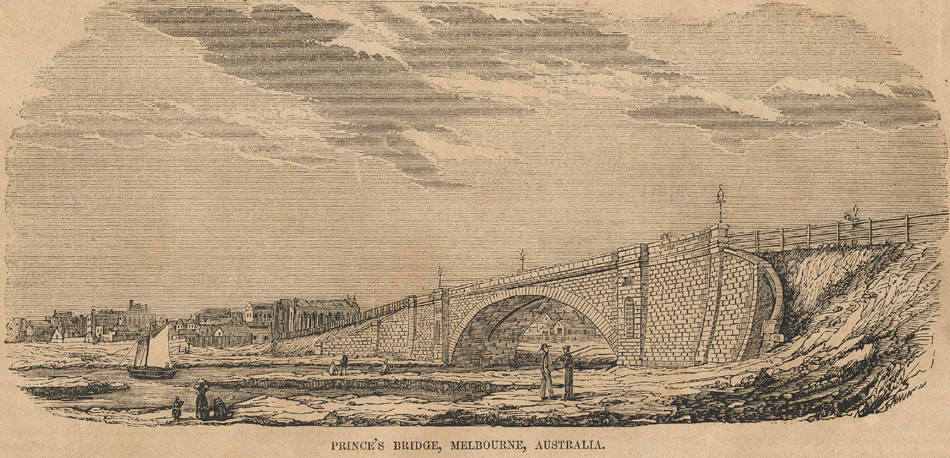 Prince's Bridge, Melbourne, drawing by an unknown artist,
published in

Gleason's Pictorial Drawing-Room Companion

, Boston, Massachusetts, 1854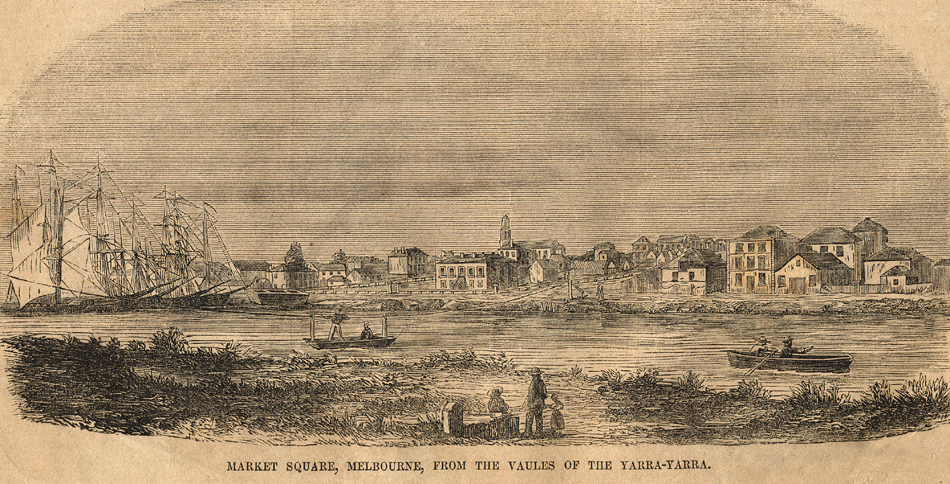 Market Square, Melbourne, from the values of the Yarra-Yarra, drawing by an unknown artist,
published in

Gleason's Pictorial Drawing-Room Companion

, Boston, Massachusetts, 1854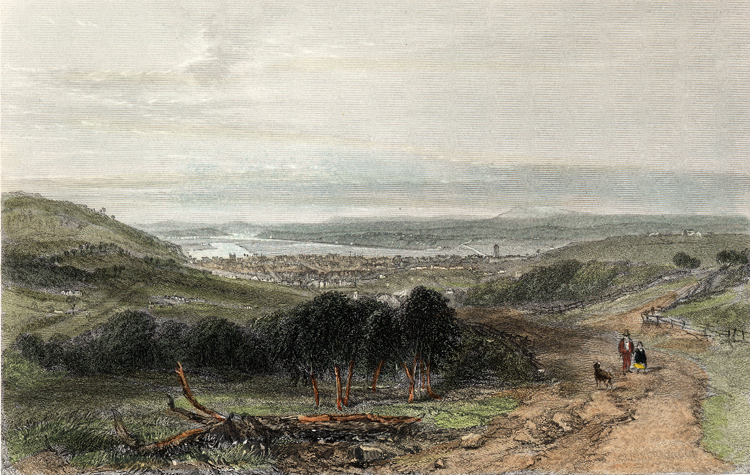 Launceston, Tasmania, engraving by H. Bibby after a picture by S. Prout, c. 1870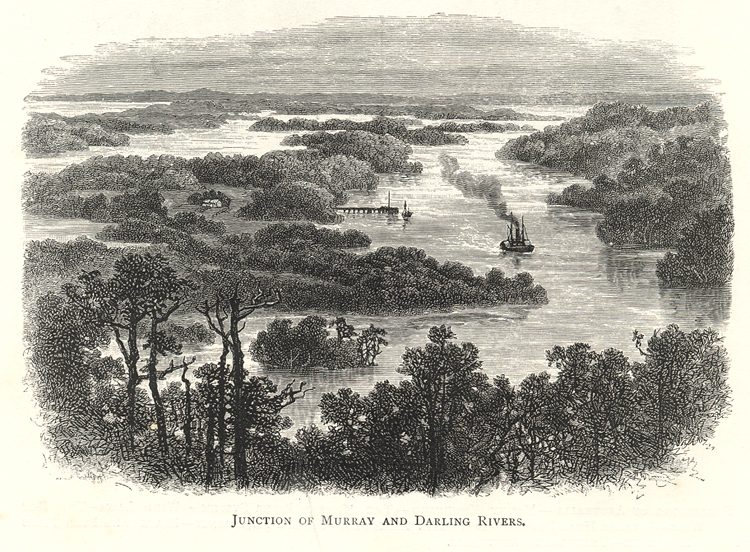 Junction of Murray and Darling Rivers,

drawing by an unknown artist,
published in

Australian Pictures Drawn with Pen and Pencil

by

Howard Willoughby, London 1886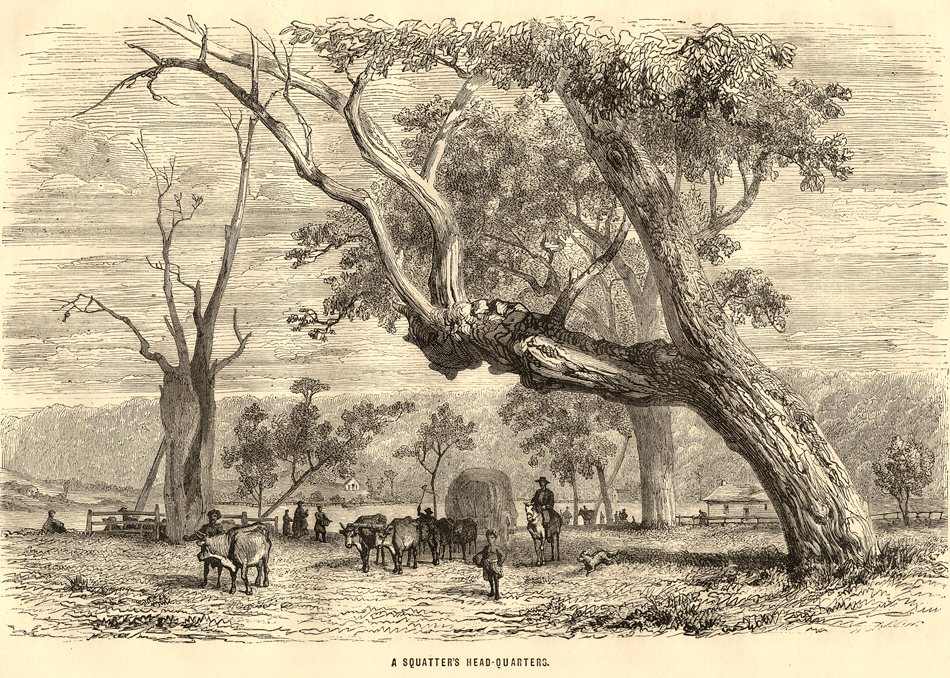 A Squatter's Head-Quarters, d

rawing by Karl Girardet,


published in

All round the world. An illustrated record of Voyages, Travels, and Adventures in all parts of the Globe,

William Collins, Sons & Co., London 1870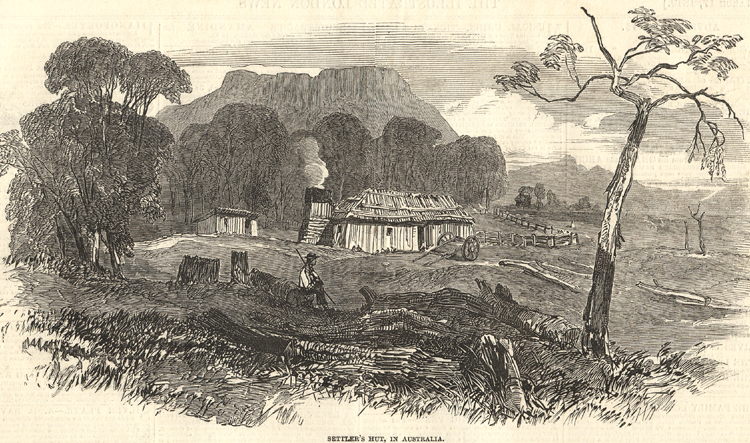 Settler's Hut, drawing by Skinner Prout, published in The Illustrated London News 1849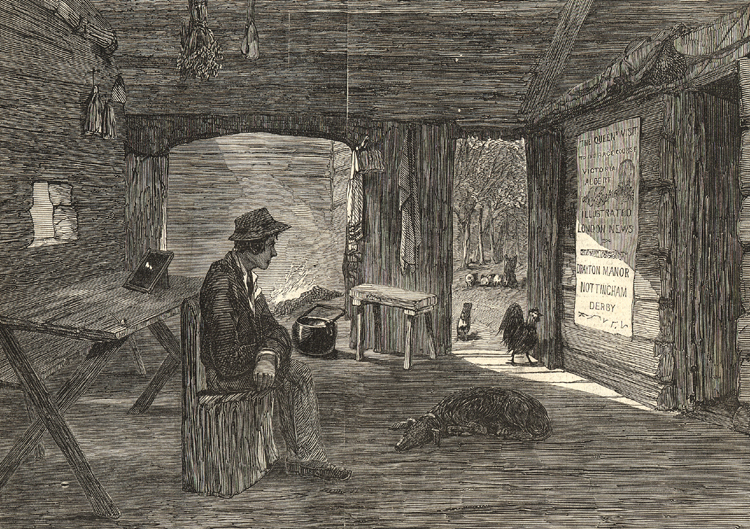 Interior of Settler's Hut, drawing by Skinner Prout, published in The Illustrated London News 1849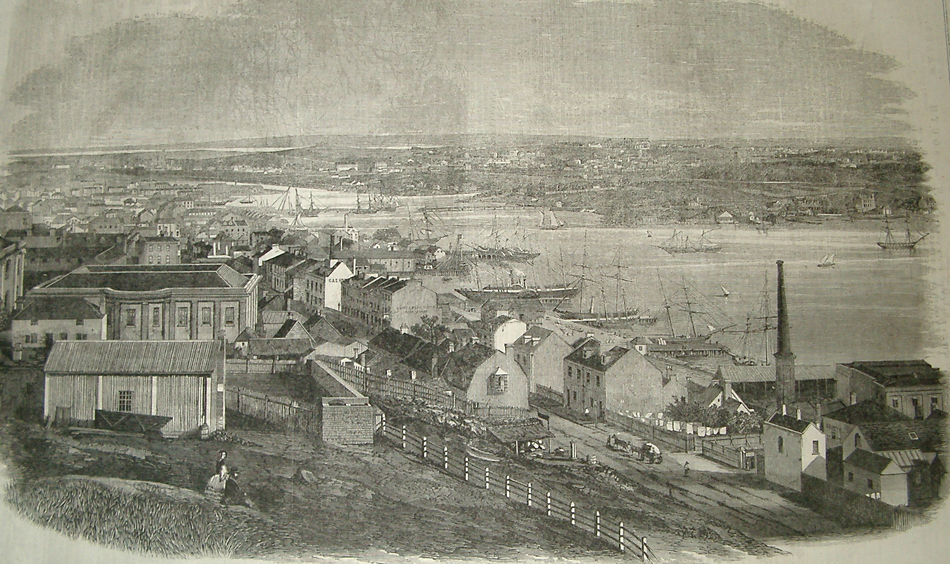 General view of Sydney, published in The Illustrated London News 31 August 1861

---