THE COLONIAL CHURCH ATLAS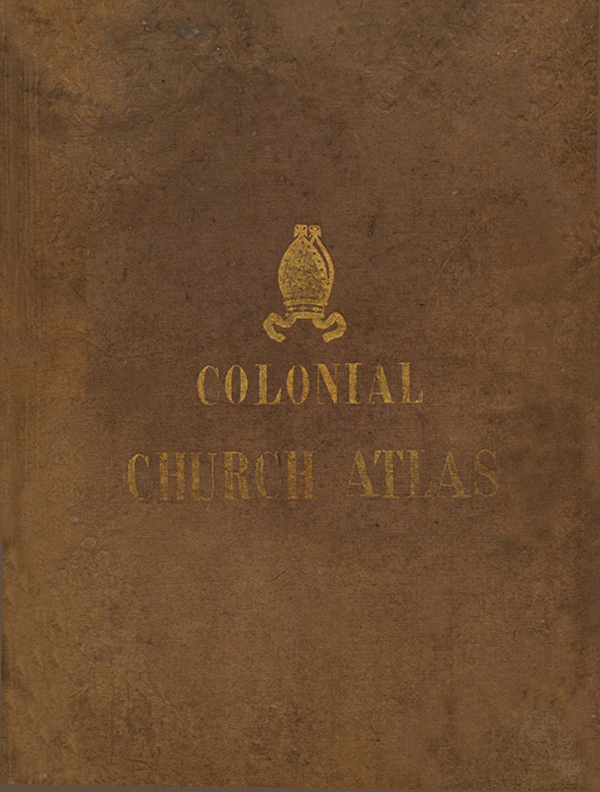 THE

COLONIAL

CHURCH ATLAS,

ARRANGED IN DIOCESES :

WITH

SOME ADDITIONAL MAPS,
GEOGRAPHICAL AND STATISTICAL TABLES,
AND AN INDEX OF PLACES.

THIRD EDITION.


"THE ABUNDANCE OF THE SEA SHALL BE CONVERTED UNTO THEE."


LONDON :
Printed for the Society for the Promoting Christian Knowledge;
AND SOLD AT THE DEPOSITORY, 77, GREAT QUEEN STREET, LINCOLN'S INN FIELDS, AND 4, ROYAL EXCHANGE;
BY MESSRS. RIVINGTON, ST. PAUL'S CHURCH-YARD, AND WATERLOO PLACE;
AND BY ALL BOOKSELLERS.

B. CLAY, PRINTER, BREAD STREET HILL.

The Colonial church atlas, arranged in dioceses : with geographical and statistical tables was first published in London in 1842, printed for the Society for the Propagation of the Gospel. It contains 18 maps of the colonial dioceses as well as various tables. Preface by E.H., i.e. Ernest Hawkins, maps drawn and engraved by J. Archer.
A third edition was published in 1850; the total number of maps is now 29. The table of colonial dioceses and some of the maps from this edition are reproduced here.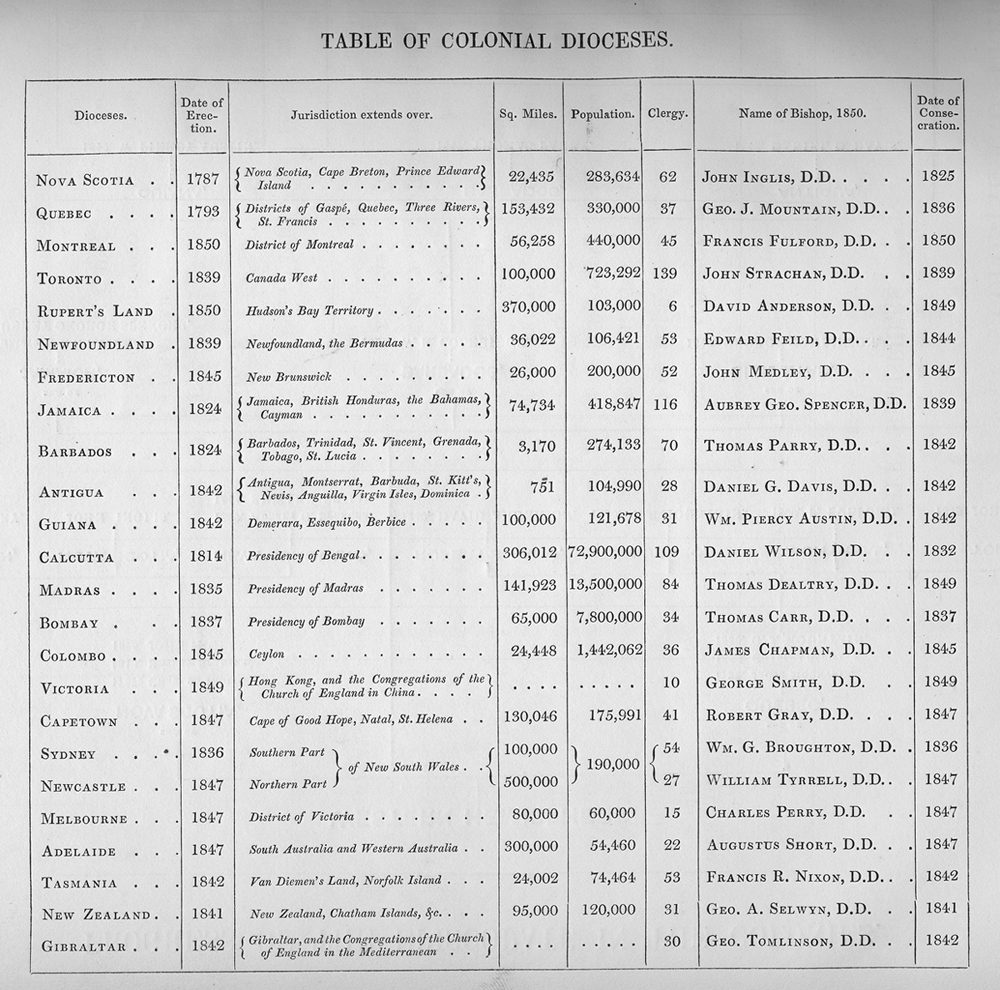 Table of Colonial Dioceses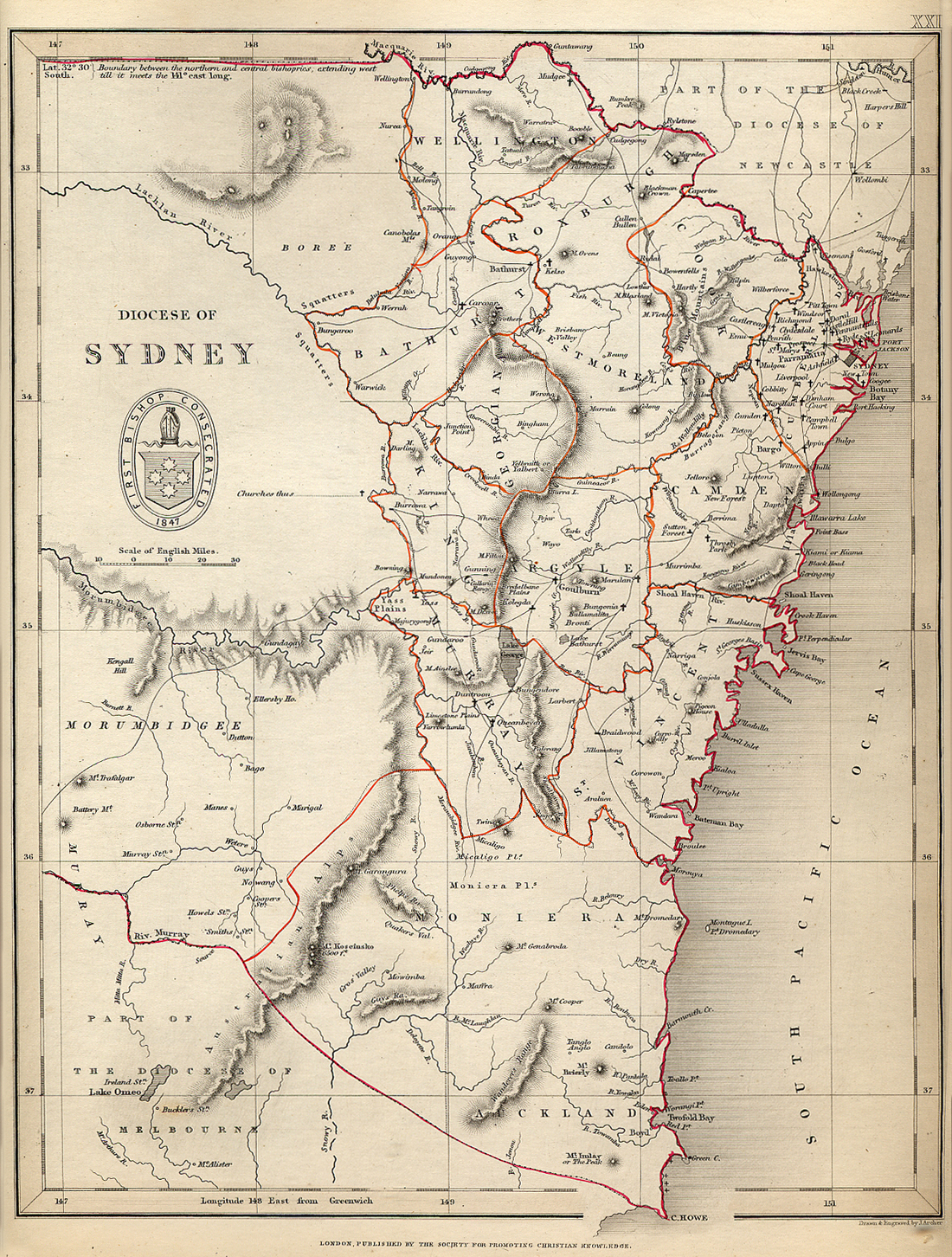 Davies
The Diocese of Sydney, Map No. XXI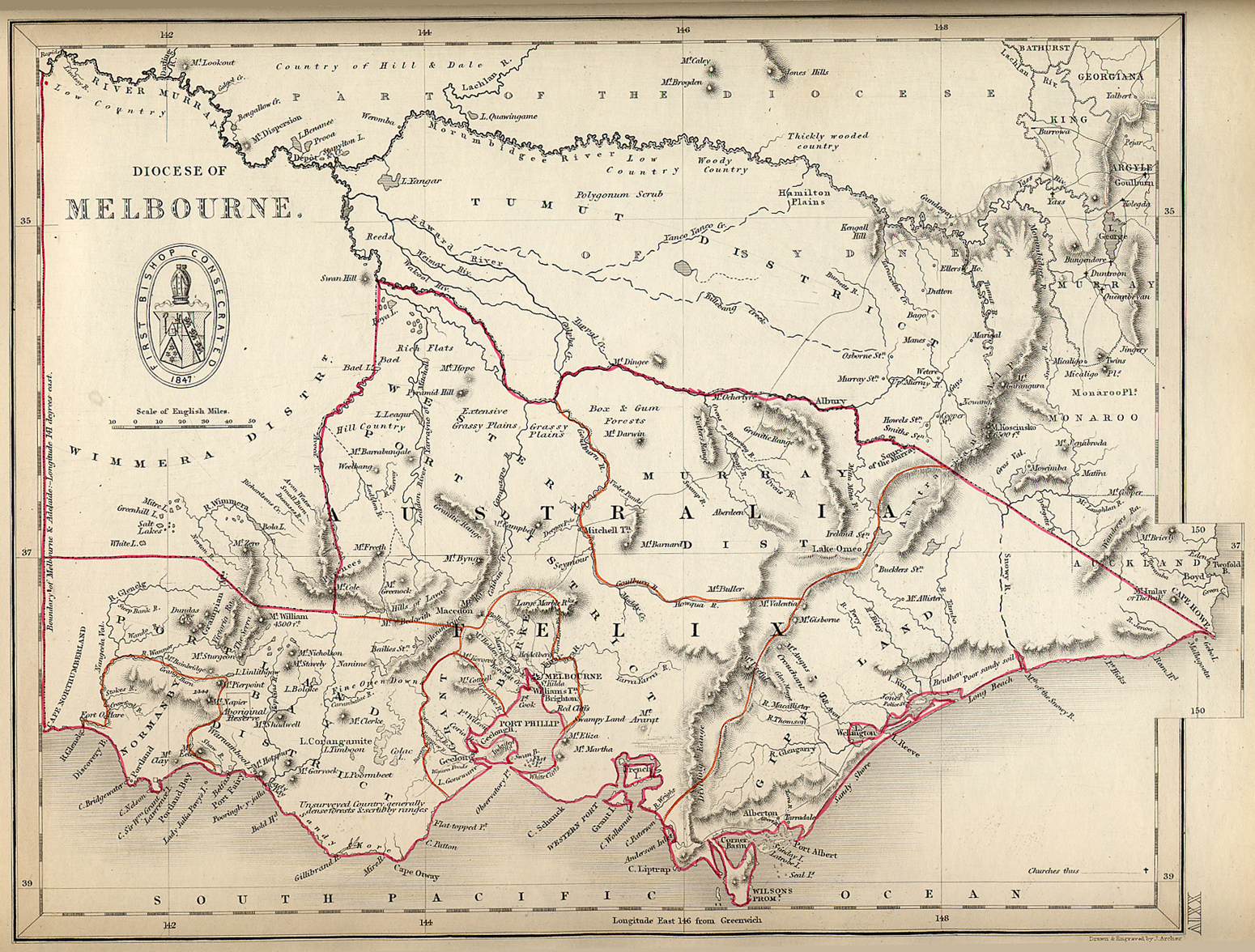 The Diocese of Melbourne, Map No. XXIV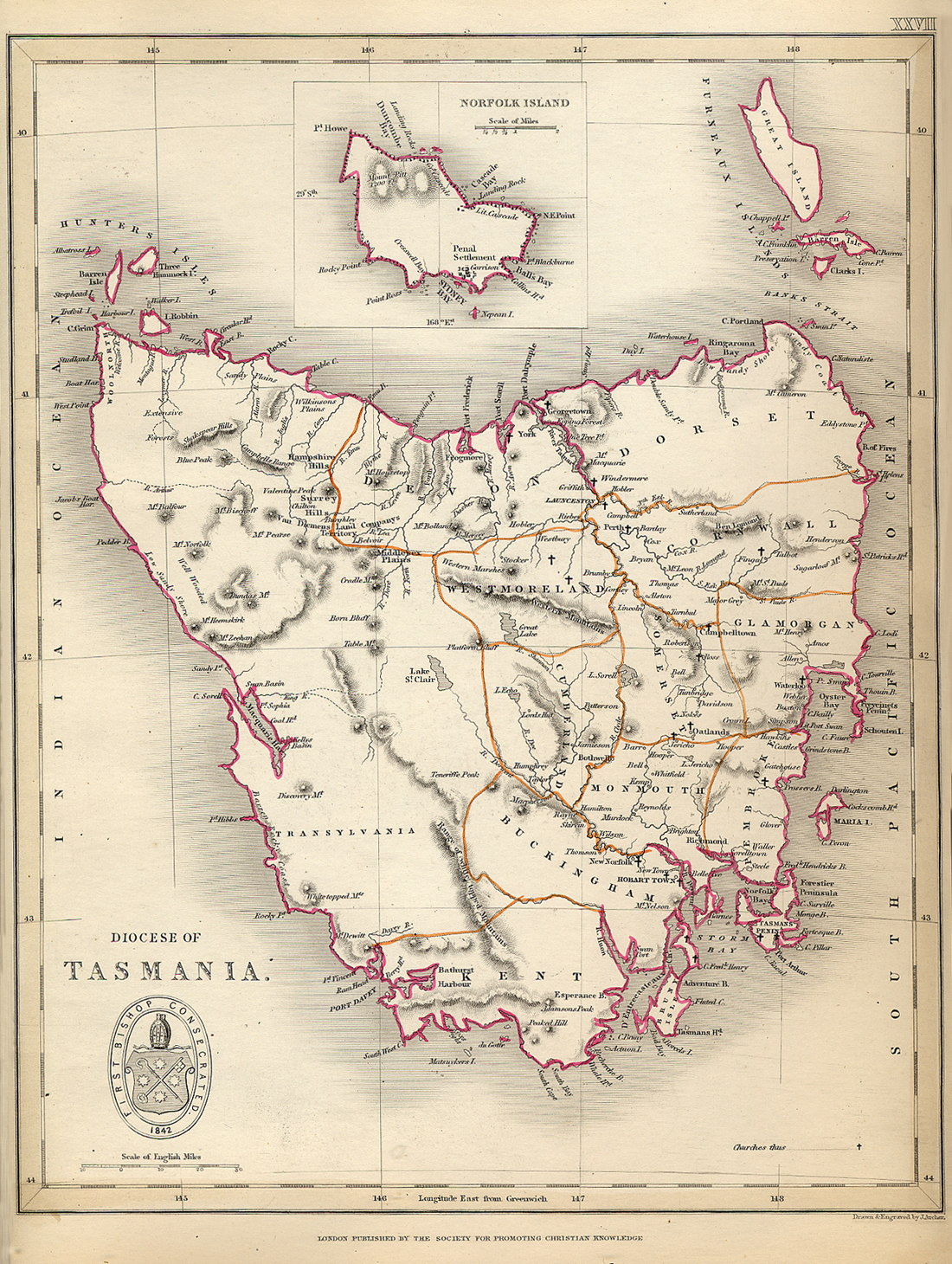 The Diocese of Tasmania, Map No. XXVII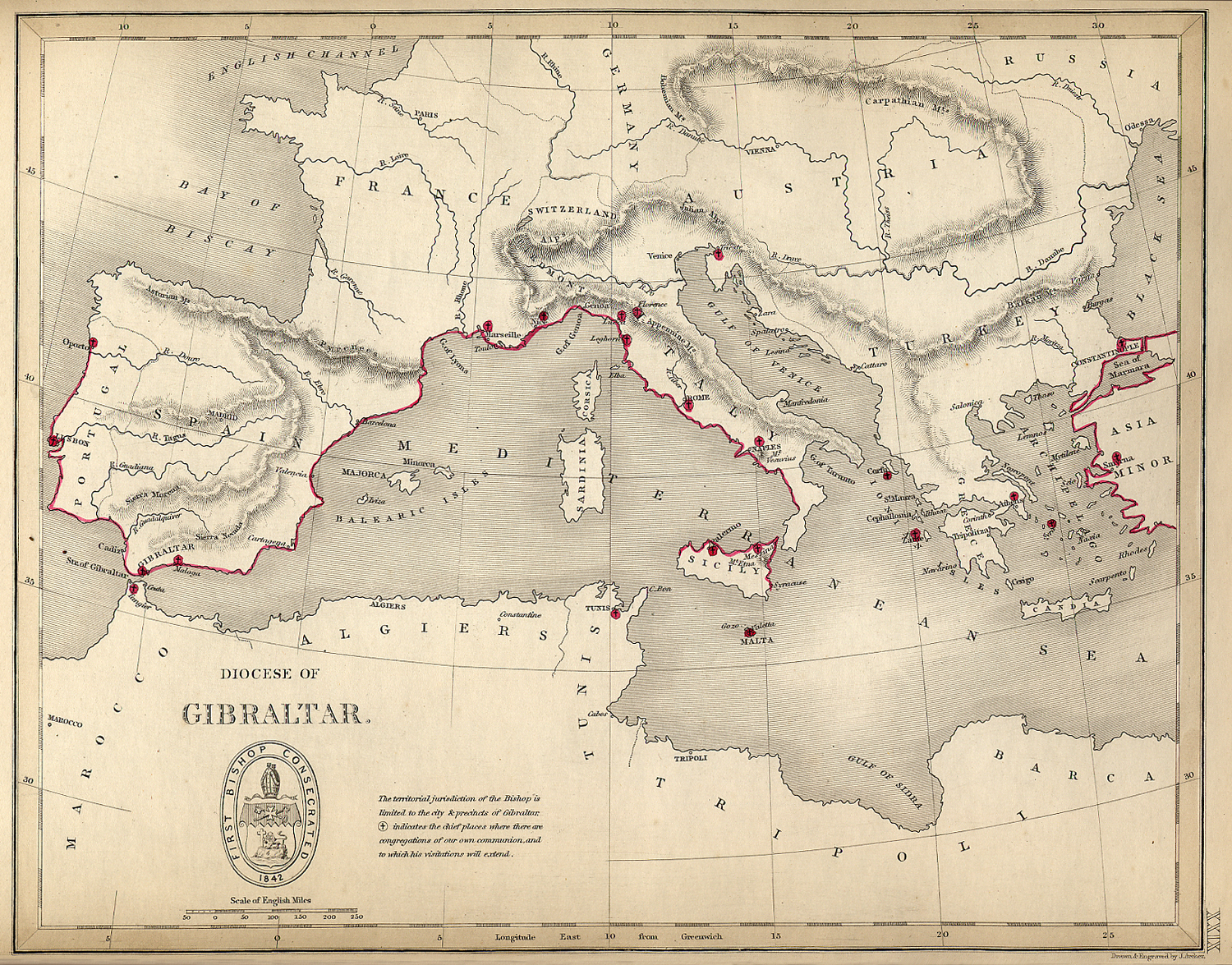 The Diocese of Gibraltar, Map No. XXIX
Venice is not specially marked since this map was published before Mereweather established the chaplaincy there, around 1860.

---