PALAZZO CONTARINI DEL BOVOLO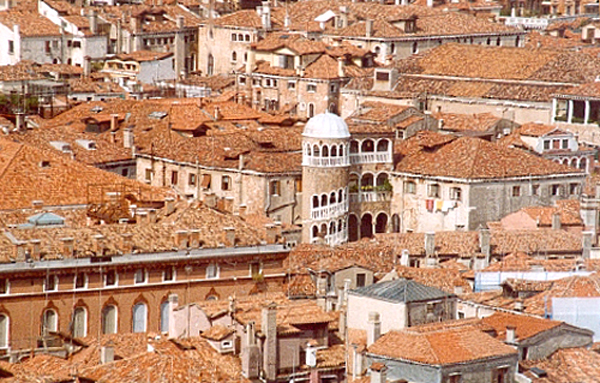 Scala Contarini del Bovolo
Photograph taken from the Campanile, Copyright Christine Wagner, 2003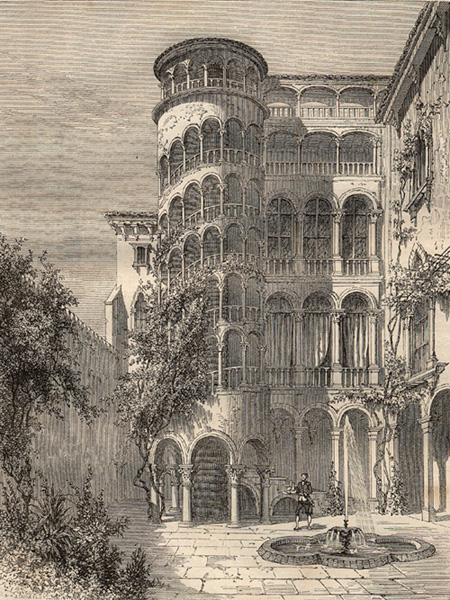 Scala Contarini del Bovolo
Steel engraving from Beaumont de Adalbert, Le Tour du Monde, 1862.

The Contarini palace on Rio di San Luca, not far from Campo Manin, was built around 1500. It is called Palazzo Contarini del Bovolo after the winding staircase at its courtyard entrance. In Venetian, bovolo means a snail's spiral shell, chiocciola in Italian.

---